We develop, design, and play test our own cards and card sets, which are fully compatible with the L5R LCG. You can download all our regular cards for free, either for printing them at home or to upload them at a card printing service (like DriveThru or MakePlayingCards) and order them from there. However, we also offer all our cards prepared as a complete pack on DriveThruCards.com. Please note that we never charge any money for the cards, you will only pay the production costs there.
Some of the special sets will only be available to purchase and only for a limited time.
Single Packs
A list of packs that are not part of a specific cycle.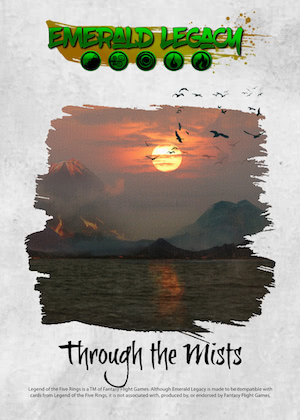 Through the Mists
Our very first pack, with new cards for every clan.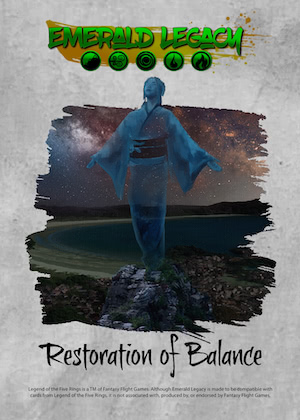 Restoration of Balance
Our second pack, aimed at bringing some balance to the clans. Old cards rotate out, new cards replace them.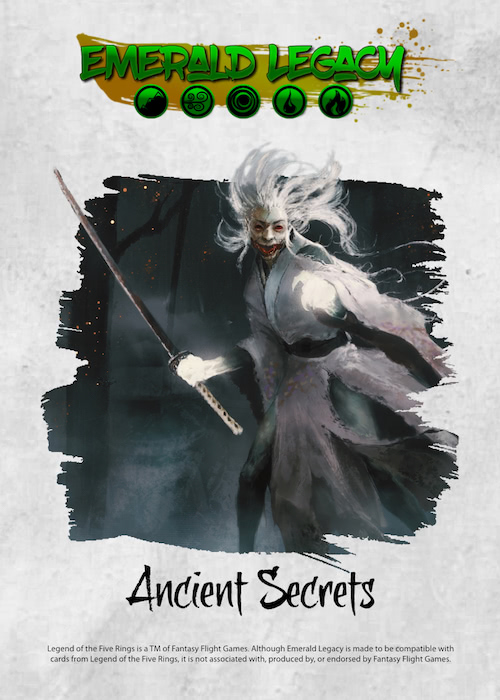 Ancient Secrets
Our third pack, showing you secrets the clans will uncover on Sanctuary!
Game Night Kits / Promo Packs
Want to organise a tournament with your friends or at your FLGS? Then you should definitely get one of the following packs!
Supporting Cards and Graphics
We also provide supporting cards like Role cards, the Imperial Favour, and Clan Mons.
You can download elemental and supporting role cards, the Imperial Favour (political and military), and the images of clan mons and the elements we use.