It is done. Our third set, Ancient Secrets, is finally complete with art. It took us a while, we know, but now it's complete. Join me in exploring all the new artists, the returning artists, and how we will proceed.
The Return of the Champions
It is really amazing that some of our artists from previous sets returned for Ancient Secrets. There's of course Jérémie Morán with his signature card style: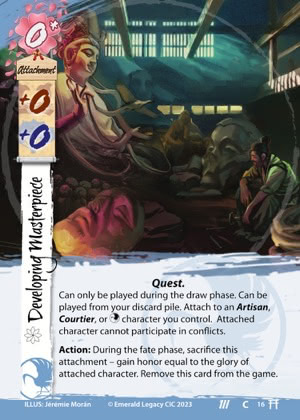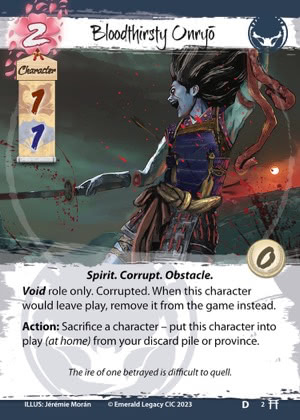 But we also saw quite a few images from Naurel Wood as well: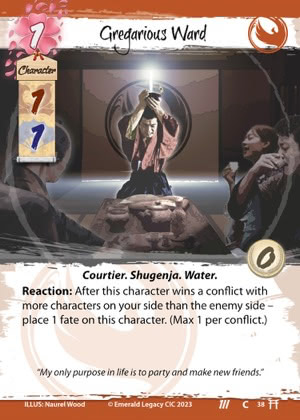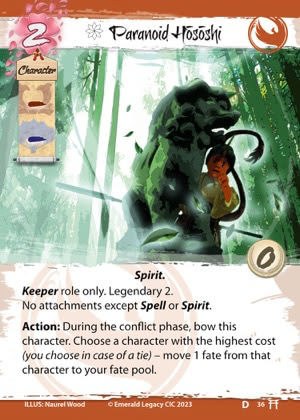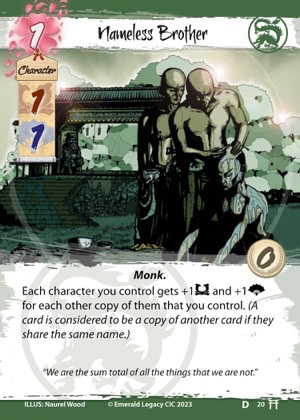 Also, Laétitia Rouvier, Mickaël Sans, and Korvar came back and contributed beautiful art: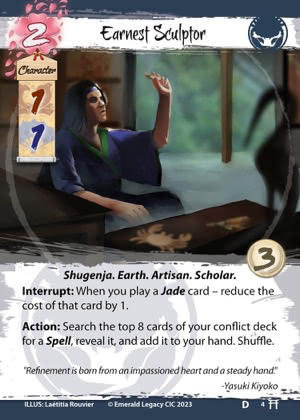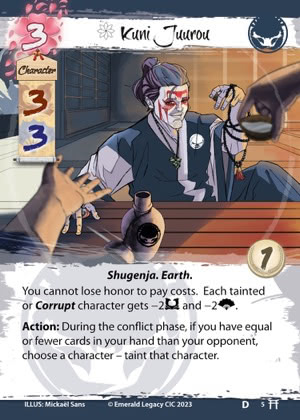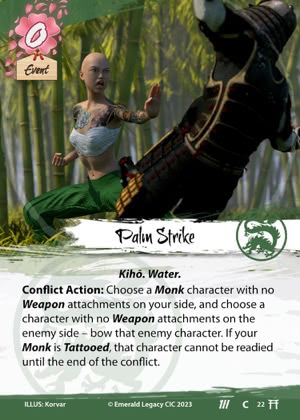 Most notable to me was the development of Thulsa Doom, who found his style over the course of the three sets and delivered a huge chunk of artworks.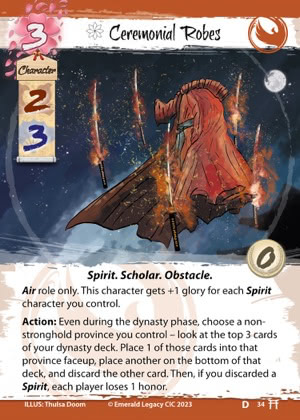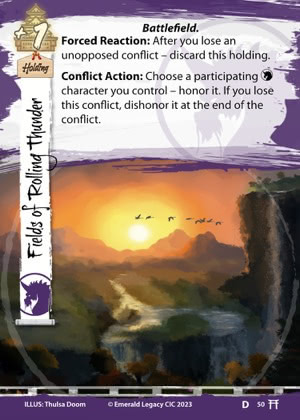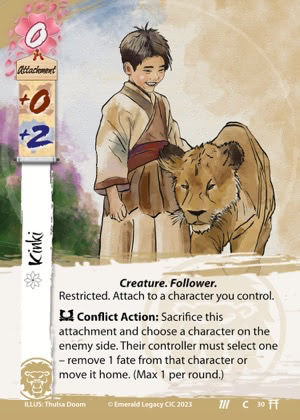 Here Come the new Challengers
But we also were able to bring a slew of new artists to the table, who gifted us with their time and skill.
Mako_Matt contributed a huge amount of art in very short time, and spurred on other artists to finish their pieces.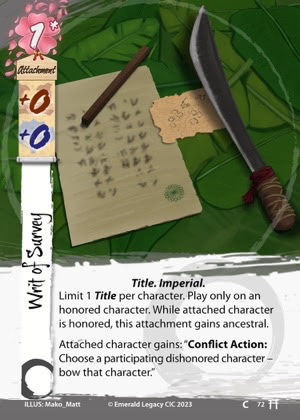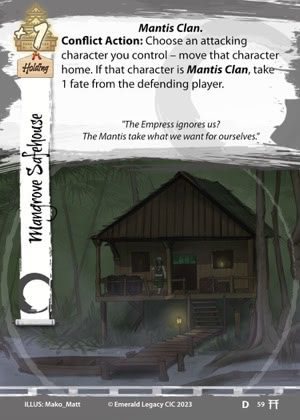 We were blessed by art from A. M. Rodriguez, our Crab story lead and reader of our Podcast series, from Ishtir, and from Lilia Devries: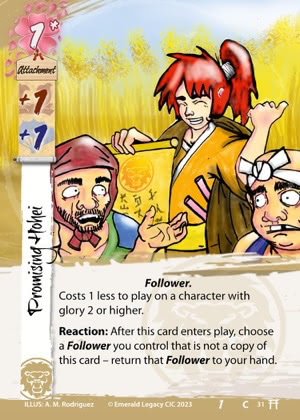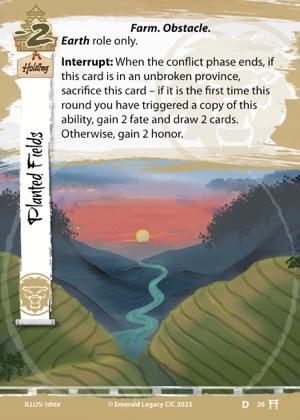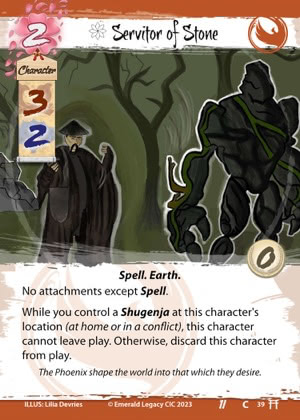 We got beautiful artworks from Carina2cl, Ilaria Arpa, Stena and reioflucy: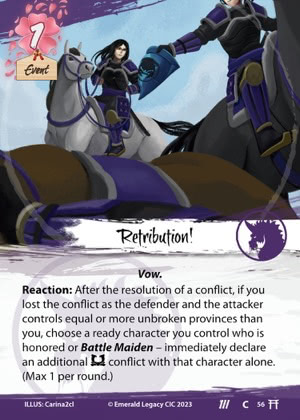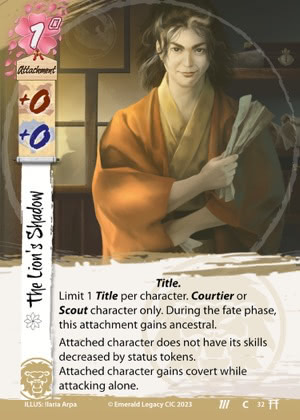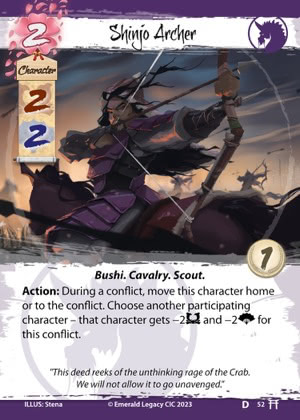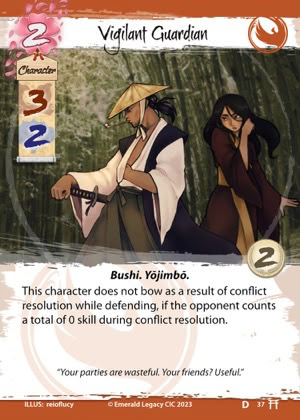 Urushianaki, Winterkeep and manekiCarrie also made their first appearances, together with Tim Shepherd who donated an artwork from his pool of existing art: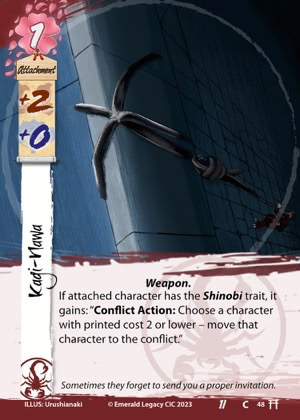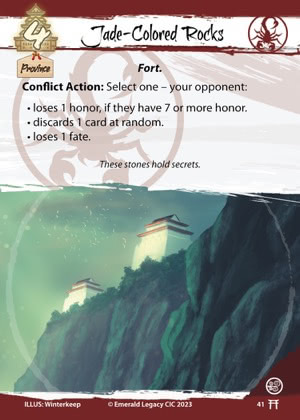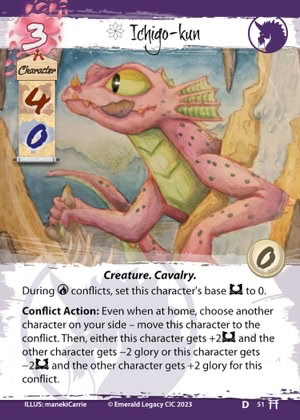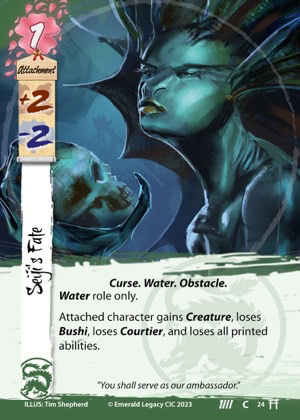 Heck, even well known L5R artist Héctor Herrera painted an image just for us, and L5R LCG artist Carlos Diaz donated some of his unused L5R work!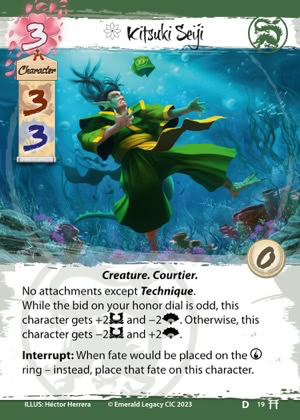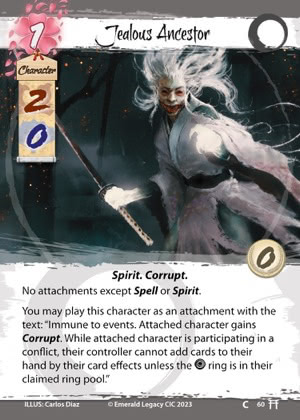 Dear artists, we are truly blessed by your work, your time and your dedication. Thank you so much for helping keep this project alive and make it even better with your superb art! This was our biggest set so far, the most diverse, and there is so much more planned.
I would like you all to applaud this team of artists, for their outstanding work that they put into Emerald Legacy and this set. I really hope you appreciate that we use art created by real humans and not AI generated stuff. It is important to us to show that everything is created by fans, for you, the fans.
Our core set has 260 cards, so you will understand that it is an even bigger amount of work that has to be done. If you are an artist and want to help, or if you know artists who could help us, please, get in touch and spread the word! The more artists we get, the faster we can finish the core set, and the set after that! If you have art that might fit this project, we happily take donations as well, like the one by Tim Shepherd, for example! We need you to help us with this, since we cannot pay artists to paint for us.
What's in it for you, you ask? You can finally download the print@home PDF to print all the cards for yourself. In addition, we will upload the set to DriveThru and Azao this weekend, so watch this space for the release of physical cards!