Finally, our very first pack Through the Mists is available on DriveThru. Read on to find out about the price and the link to the pack.
You can of course search us on DriveThruCards.com. But it's easier to use this direct link here. We also adjusted our products page with the link. You can purchase the pack for only $17.12 (+VAT). We do not earn a single cent, you only pay the production costs, as always.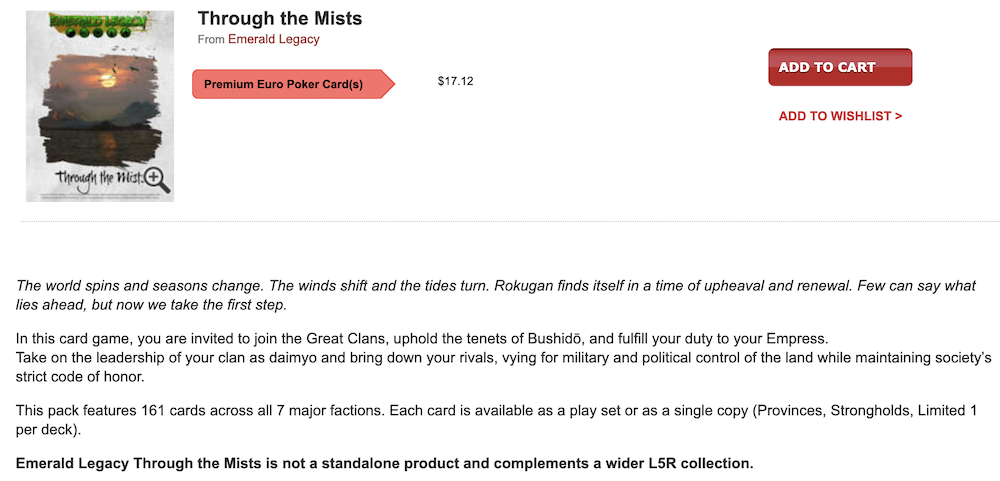 We're happy that you can finally get your hands on a physical copy of our cards. Share your pictures with us, how you unbox the cards or play with them!